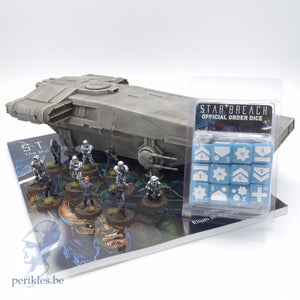 We are proud to have partnered up with Slow Death Games for the European distribution of their great SciFi Skirmish wargame: Star Breach, written by Elijah Kellog! The rulebook and official order dice are now available on the store! To celebrate this occassion we also released our new 28mm Star Breach miniature line with the first designs by BigMillerBro. To top it off we also started a new partnership with Pocket Dimension Studios and now have their Imperium Transport up for offer! All of these goodies are also available in discounted bundle deals so go and check it out here!
---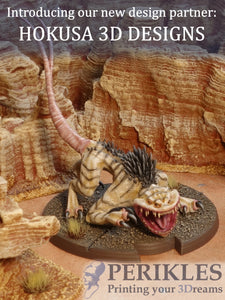 With great delight we can announce our partnership with Hokusa 3D Designs. We have already added most of their galactic monsters range to our Galactic Battles catalogue so go and check them out now!
---
Hi all, We are very pleased to announce our partnership with Skull Forge Studios to add to our existing Galactic Battles Range! You can check out their Catalogue here and let us know if you want anything printed that is not up on the webshop yet as with all our designers.
---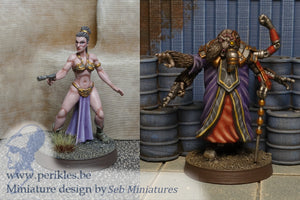 Hi all, since our last post we have uploaded a lot of extra products to our Galactic Battles range including some miniatures and terrain of new Design Partners: Seb Miniatures, 3D Printapalooza and Terrain4Print with more exciting stuff to follow!
---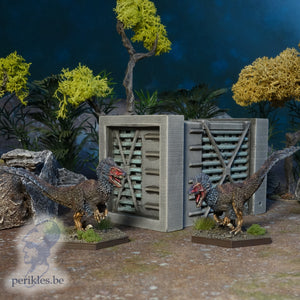 Hey everyone, we are proud to announce yet another new partnership in light of our new range: Dino Realm. Perikles will partner with Chimaera's Den to bring you thrilling terrain pieces and vehicles to capture and contain our new dinosaur range by Duncan Shadow Louca. The first additions: feathered raptors and a cage to hold them are available on the store now!