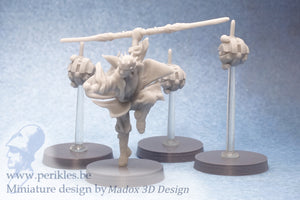 Hey everyone, we are very proud to announce our new partnership with Madox 3D Design as an exclusive distributor for their excellent line of miniatures and terrain in the EU. First up on the store is the Dark Apprentice with his Recon Drones. Soon we will update the store with many other great figures and this will even get us started on some new ranges inculding historical miniatures and zombie survivors... As always, their entire catalogue is already available to us so check them out here and feel free to contact us for physical prints!
---
We just released some new Galactic Battles Releases including some multipart Zombie Troopers, go check them out here. 
---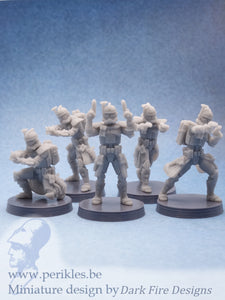 We are happy to announce our first big New Release! This contains multipart Galactic Battles Kits plus some extra squads and miniatures for this range. The Norse Gods also barge into our Myths & Legends range plus we have a whole new range ready for you all. Through a collaboration with Stormwise Savage Creations we are able to present you the Monster Index! Check out the releases on our store.
---
Hi everybody and welcome to our store! With great pleasure we announce the opening of the Perikles webshop where our goal is to print your 3Dreams. We have launched with a select catalogue of our very talented design partners but plan on expanding this range rapidly so stay tuned for extra miniatures and more coming your way!